Vote.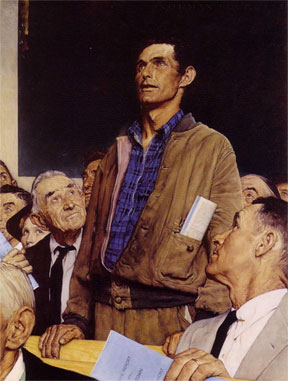 Unfortunately, a new day job has cut deeply into the time I have been able to devote to thinking deep thoughts and disgorging them here, but I am nevertheless flattered that two of my blog entries have been nominated as the "Best Single Entry" in the the "Best Religious Writing or Theological Commentary" category of the
2007 UU Blog Awards
.
They are:
Biblical Prooftexting for UUs
and
Unitarian Judas
.
My humble thanks to the unknown person or persons who nominated me. And to the UUpdater for all the effort involved in hosting the awards.
Now, gentle reader, please go cast your vote
here
. Be heard, whether it's my voice you admire or one of the many other inspired and articulate voices in the growing UU blogosphere.